Christmas Bookings Information
Cattery opening hours - 2022
Wednesday 21st - Friday 23rd: prices and opening hours as normal.
Christmas Eve: 9-11am only.
Christmas Day - 27th: Closed to the public.
Wednesday 28th - 30th: Opening hours as normal.
New Year's Eve: 9-11am only.
New Year's Day: Closed to the public.
Monday 2nd January: Bank holiday opening hours 5-6 pm only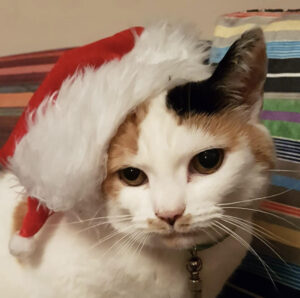 Christmas Day at the Cattery
Christmas Breakfasts of Lily's Kitchen - Christmas Turkey and Ham Feast, will be served alongside a small gift for each resident from Santa Paws!
Followed by some Christmas napping with scheduled playtime in the afternoon.
Festive tunes will be playing alongside our twinkly lights and their warm and cosy beds make for a day of relaxation and festive fun.
Our Christmas dinner menu is below.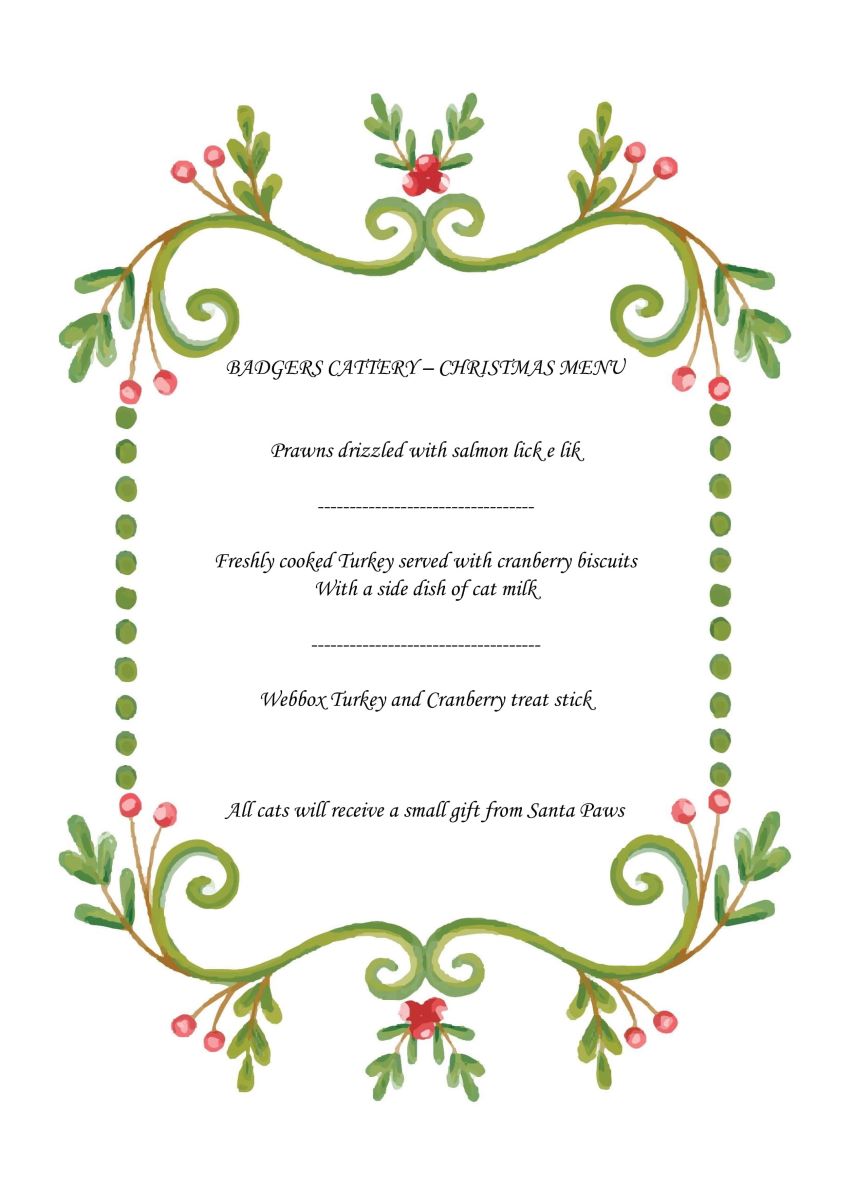 All bookings between the 24th -28th December (inclusive) will be a set fee, this does not include any additional dates either side.
Standard Accommodation -
£58 for a single cat,
£85 for two cats per pen.
Luxury Suites -
£100 for a single cat,
£115 for two cats per suite.
If you have more than two cats sharing, please contact us for accurate pricing.
Additional days (including New Year) will be charged at our usual rates.
Due to high demand, we will be asking for full payments to be made for all bookings covering these dates by Thursday 1st December, if payments are not received, bookings may be overridden.